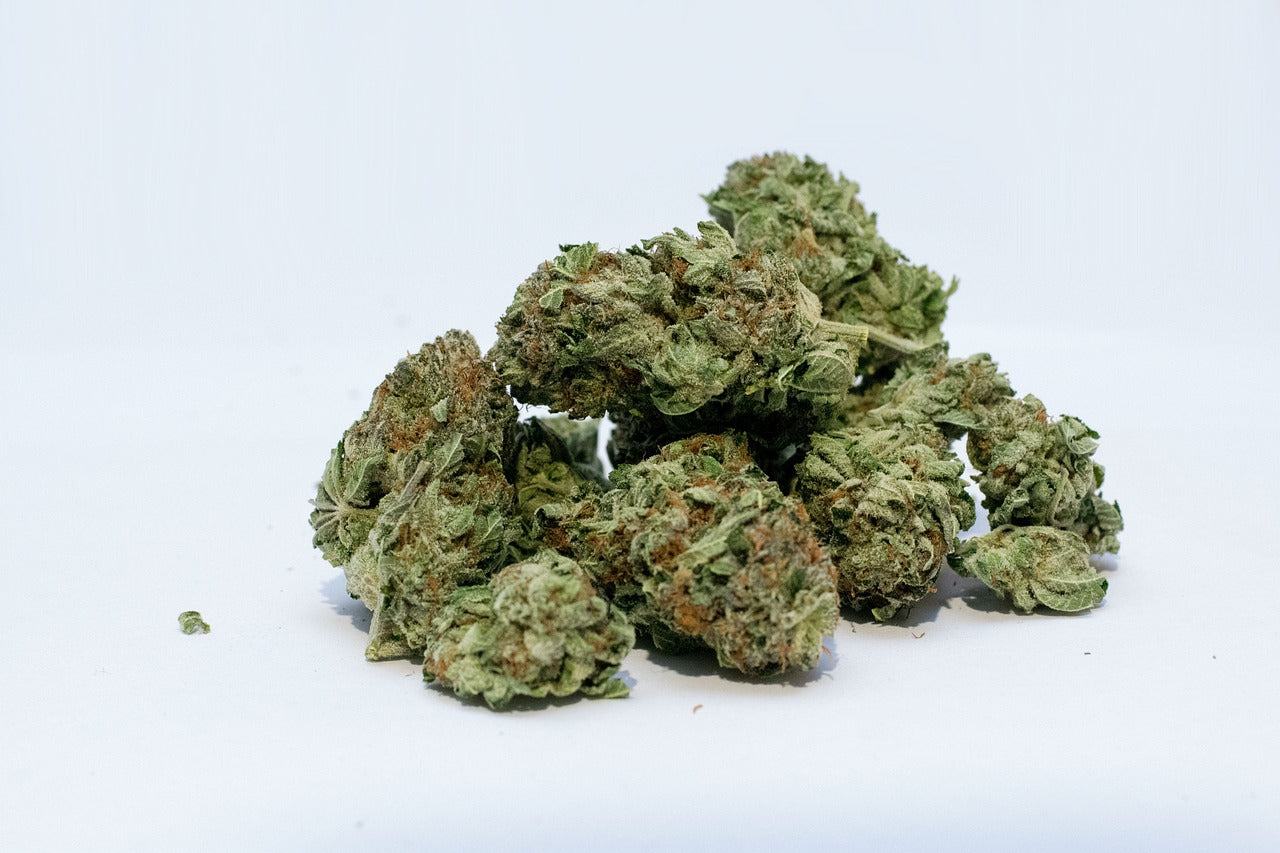 Runtz, aka Runtz OG, is a rare hybrid strain made by crossing Zkittlez and Gelato. It's one of the most widely known cannabis strains and has been used to create an abundance of new Runtz phenotype strains. It has a world-renowned fruity profile and the smell has been likened to a bag of candy. If you're looking for a euphoric, uplifting high, Runtz strains may be well worth trying.
Runtz Strain Info
The average THC content is 21-25%.

The average CBD content is less than 1%.

This strain is most commonly used for anxiety, stress, and depression.
The dominant Runtz strain terpenes include limonene, linalool, and caryophyllene.
How to Identify the Strain 
Runtz buds are small, long, and loaded with resin. Leaf colors vary from deep purple to lime green.

Runtz Strain Effects
The Runtz strain is a heavy hitter that produces an uplifting, inspiring, talkative high. It's also long-lasting. This strain is known to make people giggly and relaxed. Therefore, it's the perfect strain for reducing anxiety in social settings.
What You Can Expect
You can expect to feel a euphoric and uplifting high with Runtz strains. It's calming but not overly sedative. So, it's the perfect strain for socializing and relaxing and it doesn't put you to sleep. However, if you do have problems falling asleep, this strain will relax you enough to get you to dreamland. 

Runtz strains are very high in THC and are known to have even the most seasoned cannabis connoisseurs flying high. If you are new to cannabis, it's advised that you start slowly, as too much of this strain can create anxiety, paranoia, and dizziness. 

The aromatic profile is sweet, citrusy, and candy-like.

People who struggle with chronic stress and anxiety may enjoy

microdosing

the Runtz OG strain for its long-lasting, uplifting, and calming effects.



Runtz Strain Grow Info
Runtz strains are moderately challenging to grow. They can grow both indoors and outdoors.  

The Runtz strain flowering period is 7 to 9 weeks.

The Runtz strain yield is average, producing about 450-500 grams per square meter of grow space.
List of Runtz Strains
If you like the effects you get from Runtz OG, here is a partial list of popular Runtz strain variations you may also enjoy: 
Pink Runtz- This high THC strain is a phenotype of the original Runtz strain. Like its parent strain, Pink Runtz will have you feeling uplifted, calm, and talkative.
Red Runtz- This strain is a phenotype of the infamous Runtz strain. It's known for producing a high that is happy, relaxed, and aroused. Red Runtz is ideal for people who suffer from chronic stress or depression. 
White Runtz- Like Red Runtz and Pink Runtz, White Runtz is a phenotype of the original Runtz strain. With an abundance of white trichomes that resemble snow, this powerhouse strain will have you feeling relaxed, tingly, and ready to chat it up with friends all evening long.
Strawberry Runtz- This potent THC hybrid train is the result of crossing White Runtz with Kushberries. It's known for its unique smell of strawberry, honey, and earth. Strawberry Runtz creates a euphoric, sleepy, and creative high, and is most widely used for stress, pain, and depression relief.
Runtz Cake- This high THC hybrid strain is the child of White Runtz and Wedding Cake. Runtz Cake is known for its calming, sleepy, and giggly high. 
Some honorable mentions in the Runtz family include Banana Runtz, Purple Runtz, Cherry Runtz, and Gelato Runtz.
Where to Purchase
You can buy Runtz strain products from our Santa Rosa Dispensary here or our Cotati Dispensary here. Need a medical card? Start the process here.
JANE Dispensary offers an online dispensary menu with pickup and delivery options. Alternatively, you can visit one of our beautiful locations.
*This article is not intended to serve as medical advice and is for informational purposes only. Please consult a doctor.
You May Also Like:
Sources: 
---