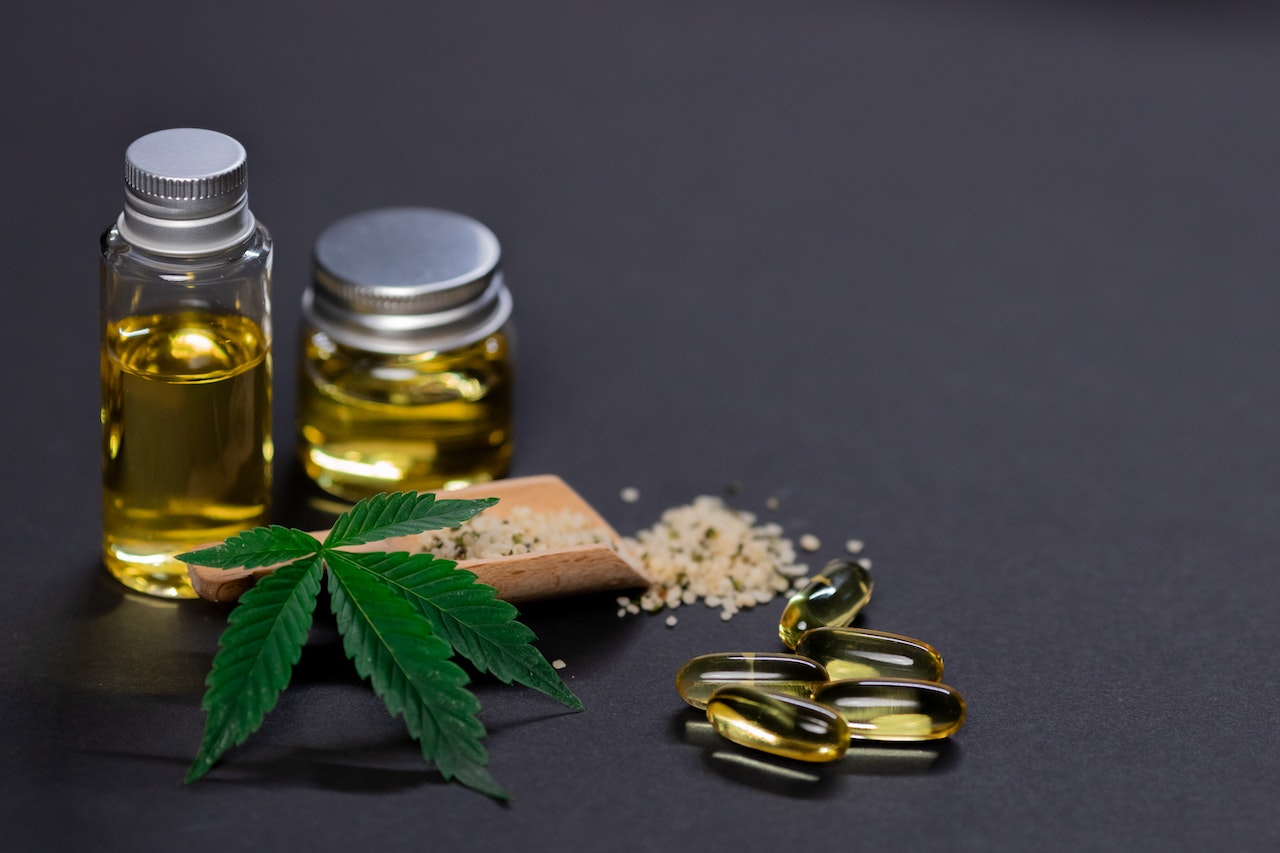 Cannabis tinctures are liquid, highly concentrated extracts of cannabis. They have many beneficial qualities. Read about tinctures for anxiety.
Tinctures for Anxiety
Anxiety is one of the most common mental health disorders. In fact, it is estimated that more than 40 million Americans have anxiety. That equates to nearly 19% of the population (NAMI). There are several different types of anxiety. Some of them include generalized anxiety disorder, panic disorder, and PTSD. Luckily, anxiety can be managed with lifestyle changes, medications, and even cannabis.
In this article, we will detail the symptoms of anxiety. Then we will explain what tinctures are and how they are made. Lastly, we will examine how to use tinctures for anxiety. 
Symptoms of Anxiety
Anxiety is "intense, excessive, and persistent worry or fear about everyday situations (Mayo Clinic). Each type of anxiety disorder produces slightly different symptoms, but they all have a few aspects in common.                                                                                                                                                                                                                                                                                  

Here are the most common symptoms of anxiety and their effect on people. 
Excessive worrying

Feeling easily fatigued

Having frequent and unexplained stomach aches,

headaches

, or pain

Insomnia

and other sleep disorders

Feeling irritable

Feeling out of control

Changes in

appetite

Pounding or racing heart

Changes in mood or thinking
Anxiety can have a profound impact on a person's quality of life. Cannabis for anxiety can be considered as a natural alternative treatment for this condition.
How Do Tinctures for Anxiety Work?
Tinctures for anxiety are designed to help soothe symptoms of anxiety. Indica strains or indica-dominant hybrids are best for these types of tinctures. They can relieve muscle spasms, anxiety, stress, and pain. At the same time, these strains provide a body high, induce sleep and increase appetite. 
The most relaxing strains are made into a tincture, and can be used anytime. They fit easily into a purse or pocket and can be used discreetly. Tinctures also have a long shelf life and last several years. They usually begin to work within 5-30 minutes. For best results, place them under the tongue. Tinctures are used with droppers and they are some of the easiest products to dose. 
Some tinctures have pure CBD, while others have a combination of THC and CBD. The best tinctures for anxiety will depend on your needs. For those who only want to use CBD, high CBD tinctures, such as our 30:1 CBD Rich Releaf, are a good choice. Similarly, our 8:1 CBD drop from Care by Design will provide relief with very low amounts of THC. For those that have jobs that require drug testing, use CBD isolate tinctures. 
For consumers who want more anxiety relief, a 1:1 ratio or 2:1 ratio of CBD vs THC is best. 
Our Tincture Recommendations

Consider our 2:1 CBD Drops from Care by Design, or 1:1 Max Peppermint Tincture. Similarly, the Sweet Jane 1:1 Tincture from Humboldt Apothecary is a good choice. Also, the Relax Drops from Care by Design are specially formulated for anxiety relief. It has 22 mg of THC and 325 mg of CBD, and also contains Delta 8. Lastly, we recommend the Care by Design Relief drops for anxiety. It has more THC than the Relax Drops. As a result, it has 112 mg of THC and 325 mg of CBD. It has a blend of terpenes and relieves pain and anxiety.

Tinctures for anxiety are reported to be effective. If one tincture doesn't help, try another. Sometimes it takes experimenting to learn the correct dosage and tincture type for you. You can also make your own tinctures with cannabis. 
If you'd rather make your own tinctures, purchase a soothing indica strain, such as Afghani, OG strains, or Kush. Then grind your cannabis and bake it in the oven at 220 degrees F. After it's cool, place it in a dropper bottle. Add safflower oil, MCT oil, or alcohol. You can also add lemon balm, chamomile, or lavender to increase its effectiveness. Then filter the flower and herbs using a coffee filter or sieve. Lastly, store in a cool, dry place. 
Whether you buy or make your own tinctures, it can be an easy way to dose cannabis for the desired effects.
JANE Dispensary has two California dispensaries that can help you with all your cannabis needs. We have a Cotati Dispensary and a Santa Rosa Dispensary. Learn about getting your  California Medical marijuana card here. Shop our online dispensary with in-store pickup and delivery options.
JANE's cannabis consultants are available to answer any questions about the best products for you, including tinctures for anxiety. Please reach out to us with any questions. 
Note: This article is for informational purposes only. It is not intended as medical advice. Please consult your physician.
You May Also Like:
Best Strains for Autoimmune Diseases
Sources:
---