JANE Dispensary is coming to Healdsburg.
We're thrilled to announce that the City of Healdsburg has unanimously awarded JANE one of the coveted retail permits in Healdsburg.

We are truly grateful for the overwhelming support from the community and our incredible JANE team. Stay tuned for updates on our new location at 44D Mill St., where we'll be offering a unique boutique experience.

Thank you, Healdsburg, for this amazing opportunity! We can't wait to serve you. 🌿
Read more about JANE Dispensary Healdsburg in our latest press release.

JANE Dispensary
Healdsburg
Conveniently located at 44D Mill St. Healdsburg, CA 95448 near the roundabout and the Mill District.
Why JANE Dispensary Healdsburg?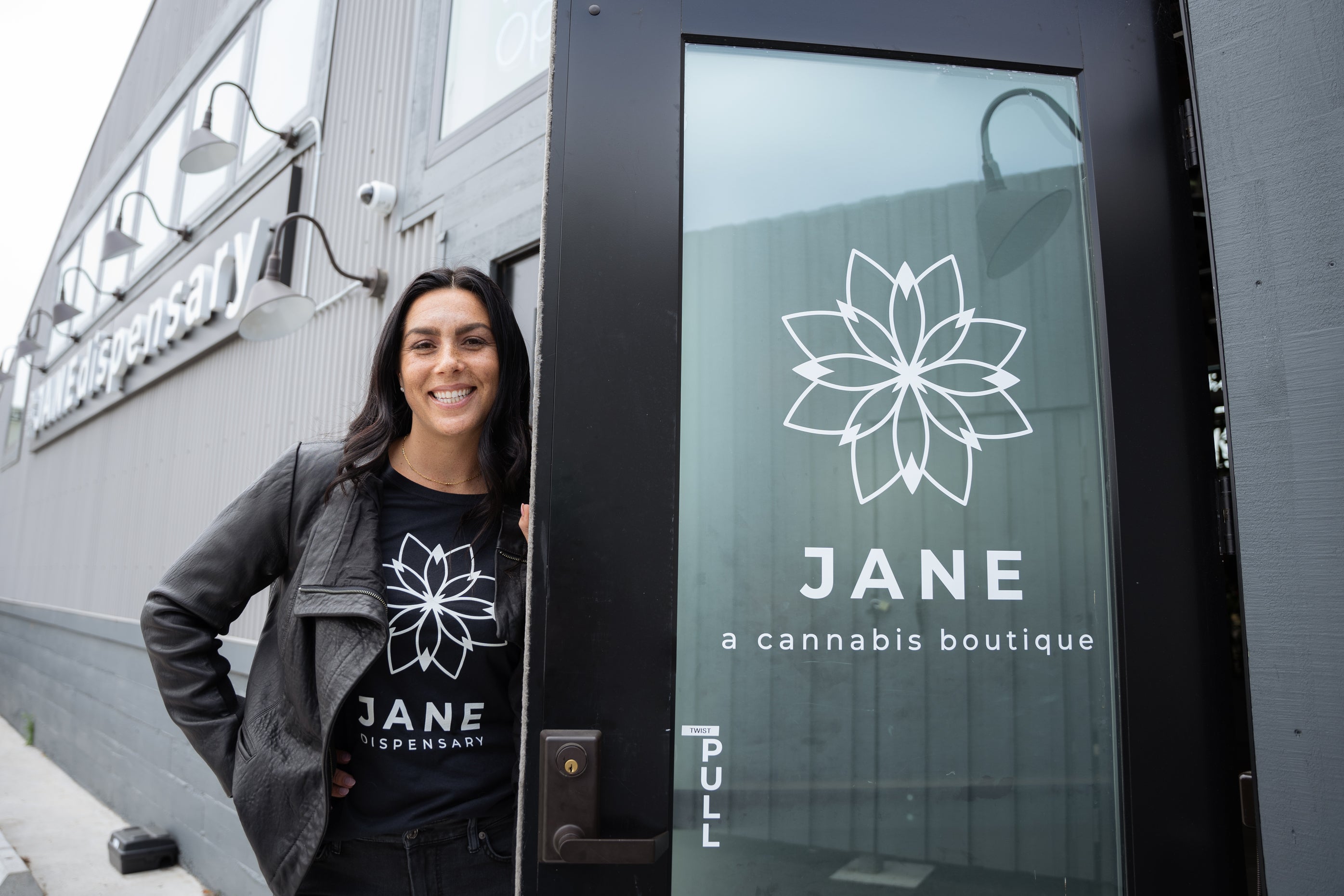 Local Roots
We are proud to be women-owned and operated with a leadership team of Healdsburg residents, deeply connected to our community.
VIEW TEAM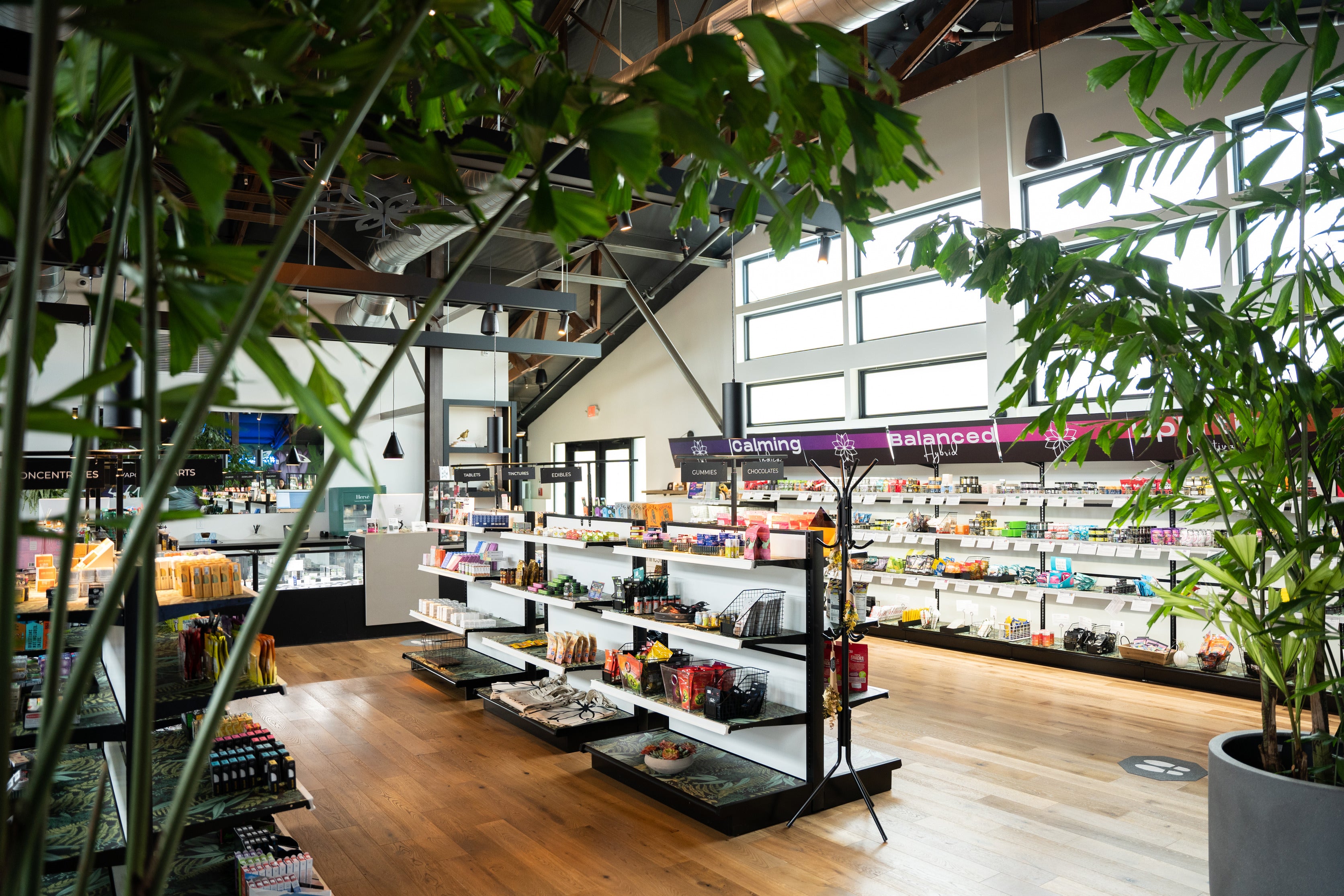 Premium Selection
We collaborate closely with trusted, local suppliers to guarantee the quality and variety of our offerings, ensuring that every product meets the highest standards.
VISIT US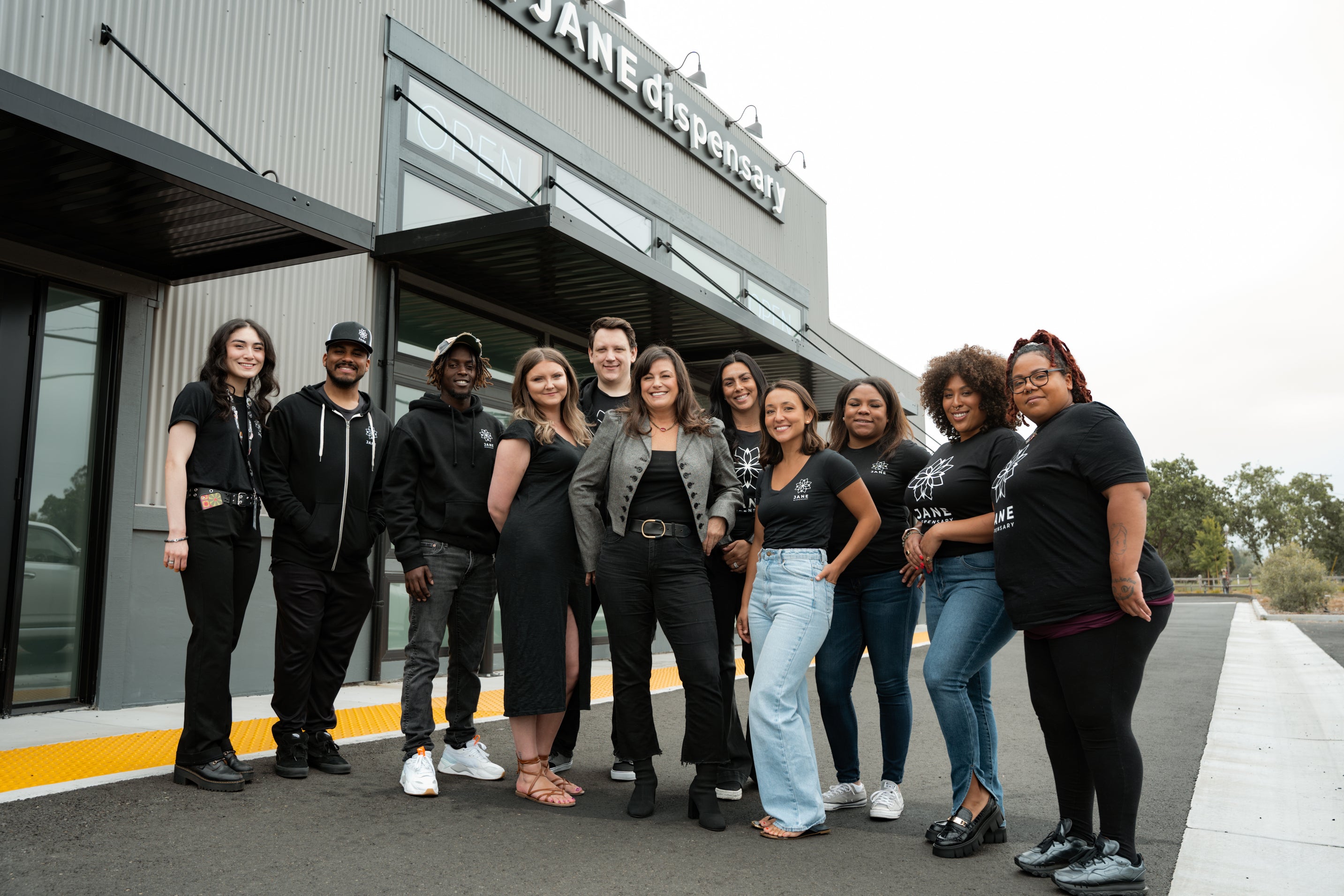 Education
Our highly trained staff are ready to guide you through a personalized experience for a safe and responsible journey for our patrons.
RESOURCES
Why this location?
We strategically selected our location at 44D Mill St., Healdsburg to minimize any impact on the community while offering key benefits:
Our site is just a 7-minute walk from the plaza, situated near the roundabout and walking paths. We're also close to the bike path, potential Smart Train depot, and the Mill District Development.
Our chosen location adheres to city guidelines, avoiding proximity to schools and sensitive areas. It is also not visible from any child-serving establishments. We chose our location for this reason, as to not change the landscape of our town and to give our neighbors private and convenient access to our store.
The City of Healdsburg Cannabis Retail Application Process
The City of Healdsburg has embarked on a comprehensive Cannabis Retail Application process to ensure that only the most professional, community-minded, and compliant businesses set up shop within its precincts. This process is thorough, multi-phased, and demands a keen understanding of both the industry and Healdsburg's unique community spirit.
JANE Dispensary, a family-owned business with deep generational ties to Healdsburg, is proud to have achieved a 100% score in Phase II of the application process. As we advance through the subsequent phases, we remain committed to upholding the standards and values the city prioritizes.
To learn more about JANE, we invite you to visit our existing Cotati and Santa Rosa locations. These stores offer a firsthand experience of how we're committed to elevating the cannabis experience through top-quality products, an inclusive atmosphere, and community engagement.
Help Us Make a Difference in Healdsburg and Sonoma County
Spread the word about JANE Dispensary Healdsburg by sharing this page with those who believe in responsible cannabis access. Every signature counts in shaping a robust and responsible cannabis industry in Healdsburg and Sonoma County. Thank you for your support! Together, we can make a difference.