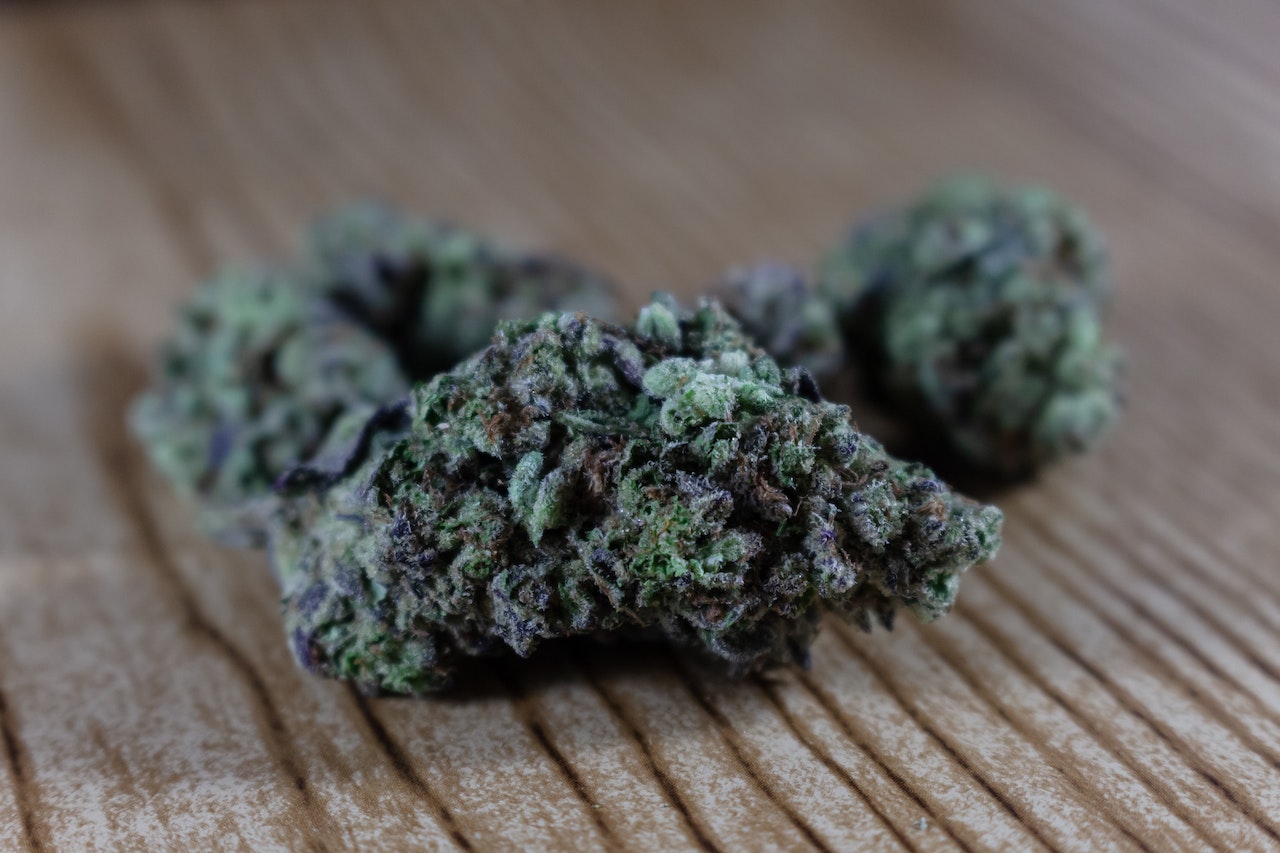 Lavender Jones, also commonly referred to as Purple Jones, is a sativa-dominant hybrid. It's the result of crossing Purple Urkle with Casey Jones. This strain features calming lavender and violet notes with fruity grape undertones.
Lavender Jones: The Basics
The average THC content is between 17-22%.

The average CBD content is around 1%.

It's most commonly used for pain, chronic stress, and depression.

It's also used for neck and head pain.

The dominant terpene in Lavender Jones is Myrcene, which is beneficial for controlling

inflammation

and for supporting restful sleep.
How to Identify It
Lavender Jones buds are dense and colorful, with vibrant mint and dark greens, and some purple hues mixed in. 
Is Lavender Jones Indica or Sativa?
This strain is a sativa-dominant 60/40 hybrid.
Lavender Jones Strain Effects
Lavender Jones provides an uplifting, calming, and dreamy cerebral high that will have you deeply relaxed and feeling creative.  
What You Can Expect
Lavender Jones produces a high that is both uplifting and deeply relaxing. While the overall high is quite mellow, it is very cerebral. So, most people find that this strain is better for daytime use than for nighttime.

People report that the strain releases tension and can help with pain in muscles or joints.  It also tends to calm racing thoughts.

This strain is potent. If you struggle with anxiety or paranoia, you will want to ease into this strain. Some people report that if they take too much it makes their anxiety worse, due to its heady nature.

The aroma of Lavender Jones is earthy and sweet, with delicious grape flavor on exhale. 
Where to Purchase
JANE Dispensary offers an online dispensary menu with pickup and delivery options. Or, shop in one of our two beautiful California dispensaries, our Santa Rosa dispensary or our Cotati dispensary.

*This article is not intended as medical advice and is for informational purposes only. Please consult a doctor.
You May Also Like:
Sources: Hytiva.com, Leafly.com, Wikileaf.com
---