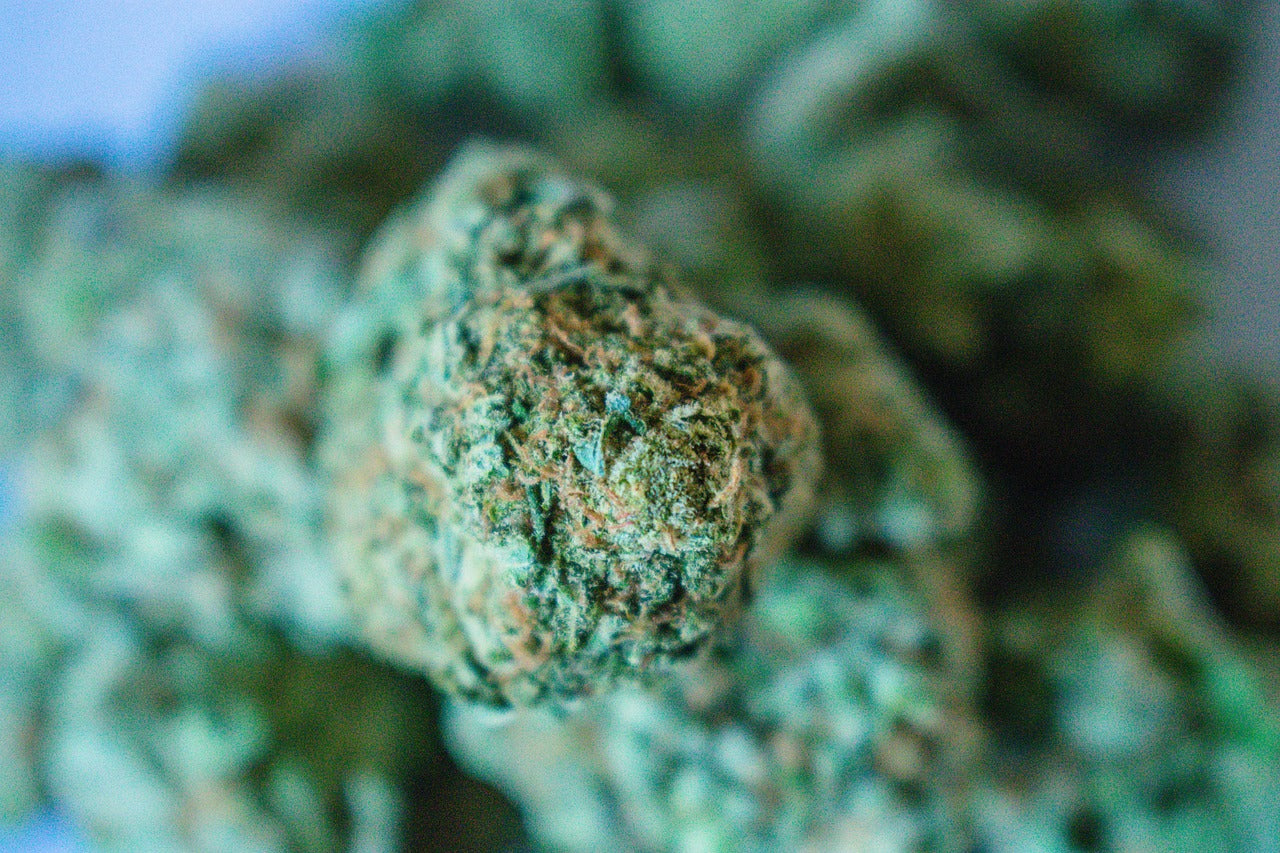 Apple Tartz is a high THC, indica-dominant hybrid created by crossing the famous Apple Fritter strain with Runtz. This strain combines notes of sour green apple with hints of sweet cinnamon and spice. It's a complex flavor profile that is frequently compared to the taste of Apple Jacks cereal.  If you like Apple Fritter, you are bound to love Apple Tartz.
Apple Tartz Strain: The Basics
The average THC content is as high as 26%.

The average CBD content is less than 1%.

This strain is most commonly used for promoting relaxation, insomnia, and depression. It's also often used to relieve pain.

The dominant terpenes in Apple Tartz are caryophyllene, limonene, and linalool.
Is Apple Tartz Indica or Sativa?
Apple Tartz is an indica-dominant hybrid, so it produces indica effects.
How To Identify It
Apple Tartz can be identified by its beautiful purple, green and gray nugs. This strain can grow out of control if not trellised or managed and trained well.  
Apple Tartz Strain Effects
Apple Tartz provides an uplifting euphoric high that can cause you to feel deeply relaxed but not overly sleepy. It's also known for sparking creativity and focus, as well as uplifting your mood.  
What You Can Expect
Apple Tartz can be relaxing but not overly sedating, making this strain perfect for unwinding, decompressing, and calming the mind.  

Many cannabis connoisseurs say that this strain not only relieves pain but creates an enjoyable body-numbing experience. 

The aroma of Apple Tartz is spicy and sweet, with delicious apple cinnamon flavors on exhale.
Where to Purchase
JANE Dispensary has two beautiful locations: a Santa Rosa Dispensary and a Cotati Dispensary. Additionally, JANE offers an online dispensary menu with pickup and delivery options.  
*This article is not intended as medical advice and is for informational purposes only. Please consult a doctor.
You May Also Like:
Best Strains for Pain and Fatigue
Sources: Leafly, Respect My Region
---