Best Strains for High Tolerance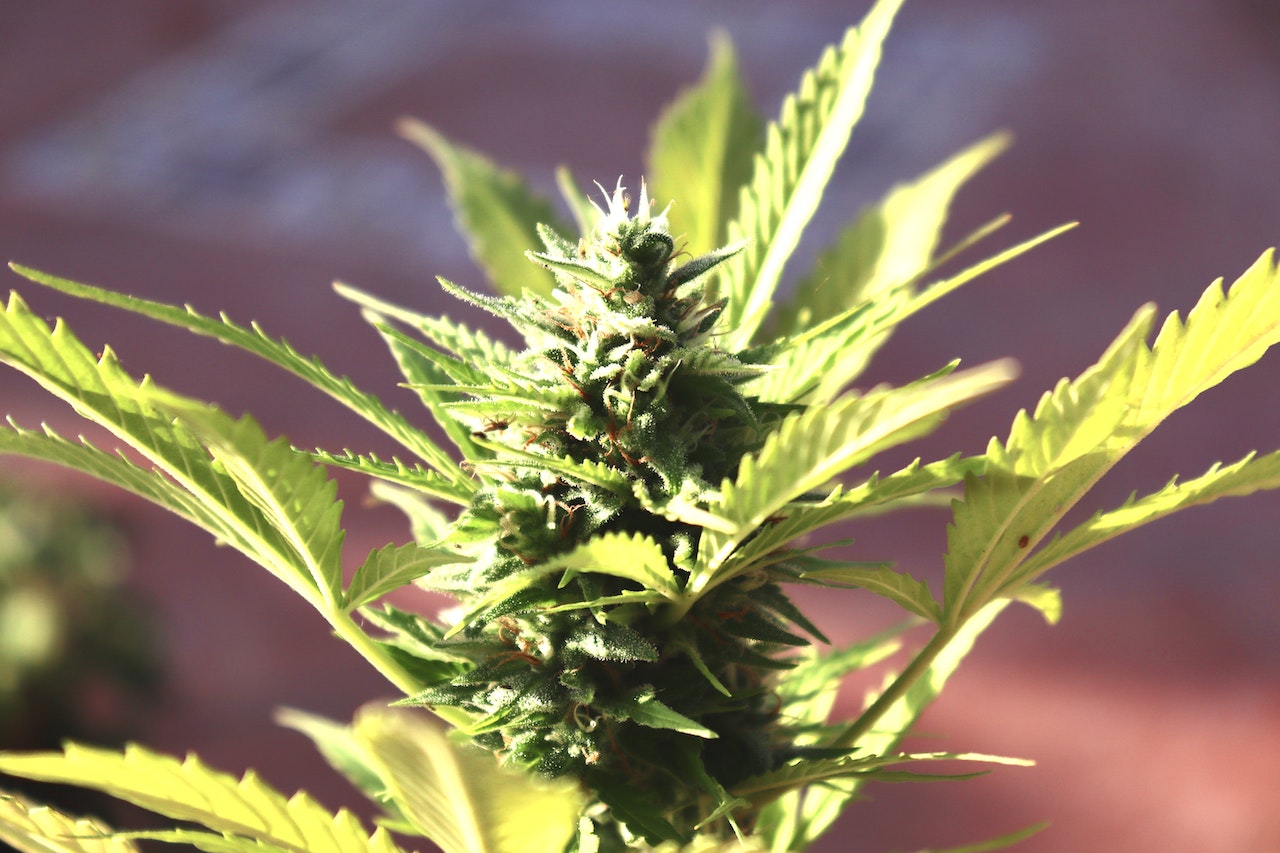 Veteran cannabis users might need stronger strains to feel the same effects. Read about the best strains for high tolerance and their effects.
Best Strains for High Tolerance
Are you feeling like you aren't getting the desired effects of cannabis anymore? Those that use regularly slowly build up their tolerance to cannabis. If you have a medical condition, you may need a stronger medical strain. 

There are many high THC strains that can help. The average THC level in most strains is between 10-20%. Some strains can be much higher, between 21-35% or more. These high THC strains help regular users that aren't benefiting from lower THC strains.
Please note, these strains are not for beginners. These are for seasoned cannabis users that regularly partake. Consult a doctor before using strong medical strains.
This article will explore the best strains for high tolerance, their effects, and how they can help you.
Top 5 Best Strains for High Tolerance
Bruce Banner
Bruce Banner, named for the Incredible Hulk, is a sativa-dominant hybrid (60/40). It has soaring THC levels, ranging between 24-29%. This strain also contains 1% CBD. Bruce Banner is the offspring of OG Kush and Strawberry Diesel. Expect to feel intense euphoria, creativity, and happiness. Additionally, this strain is beneficial for treating chronic pain, depression, and nausea. Others use it to relieve symptoms of ADHD, arthritis, headaches, and fatigue. This strain gives a potent high that is best for daytime use.
Chocolope
This sativa dominant strain (95/5) was named for its delicious chocolate taste. Chocolope, also known as D-Line, has won multiple awards, including Strain of the Year in 2007. It is the offspring of Chocolate Thai and Cannalope Haze. Chocolope is a strong medical strain with THC levels that vary between 18-22%. Although this is lower than some other strains, it still produces potent effects. After use, people experience euphoria, energy, and creativity. In addition, it enhances the ability to focus, making it a great choice for those with ADHD. This strain can also relieve chronic pain, anxiety, depression, and nausea. For an uplifting, potent strain, try Chocolope.

Ghost Train Haze
Ghost Train Haze is a sativa-dominant hybrid (80/20) that is seriously potent. Its THC levels easily hit 27%. It is an annual winner of the High Times Strongest Strains on Earth. As a result, this strain is not for beginners. Veteran cannabis users will benefit from this strain in multiple ways. As the offspring of Ghost OG and Neville's Wreck, you can expect an intense cerebral high. This strain can soothe chronic pain, mood disorders, inflammation, and migraines. Also, it is useful for those with low energy levels and anxiety. Use this strain slowly and carefully.
GMO Cookies
This strain is also known as "GMO Garlic Cookies," or simply "Garlic Cookies." It's a powerful indica dominant hybrid (90/10) that has a strong garlic and diesel aroma. GMO Cookies was made by crossing Girl Scout Cookies and Chemdawg. This strain has 22-28% THC and low CBD. Once consumed, people enjoy a long-lasting high that is sedating and peaceful. Other sensations include euphoria and happiness. Expect complete mind and body relaxation that can lead to sleep. This strain is useful for those with insomnia, anxiety, pain, and depression.
Dosidos
If you are a fan of Girl Scout cookies, you've probably heard of Dosidos. It's also a tasty cannabis strain. It is currently the Strain of the Year (Leafly). Many people enjoy this strain for its medical benefits and high THC levels. This strain is an indica-dominant hybrid (70/30). It was created by crossing Girl Scout Cookies and Face Off OG. Be careful using this strain, as its THC level ranges between 28-30%. Dosidos offers a smooth and fast-hitting high that provides a warm body buzz. Its sedative effects promote deep relaxation, happiness, and sleep. People with insomnia, depression, and autoimmune diseases will benefit from this strain. Others with inflammation, nausea, and headaches can find relief as well. Consume this strain slowly.
There are several other best strains for high tolerance. Some honorable mentions include Strawberry Cough, Memory Loss, and Kush Mints. These strains are for veteran users and not for beginners. Consume each strain slowly at first. 
Long-term cannabis users or those with more severe medical conditions can benefit from these strains. Be sure to ask our cannabis consultants about the best strains for high tolerance. They can answer any questions and help you choose the right products for your condition. For more information about high-potency strains, contact us.

JANE Dispensary has two locations, a Santa Rosa dispensary, and a Cotati Dispensary. Browse our online dispensary options for pickup or delivery.

Need a medical card? Click here to start the process.
You May Also Like:
Sources: 
Allbud, Cannabis Training University, Leafly, Way of Leaf, Wikileaf
---