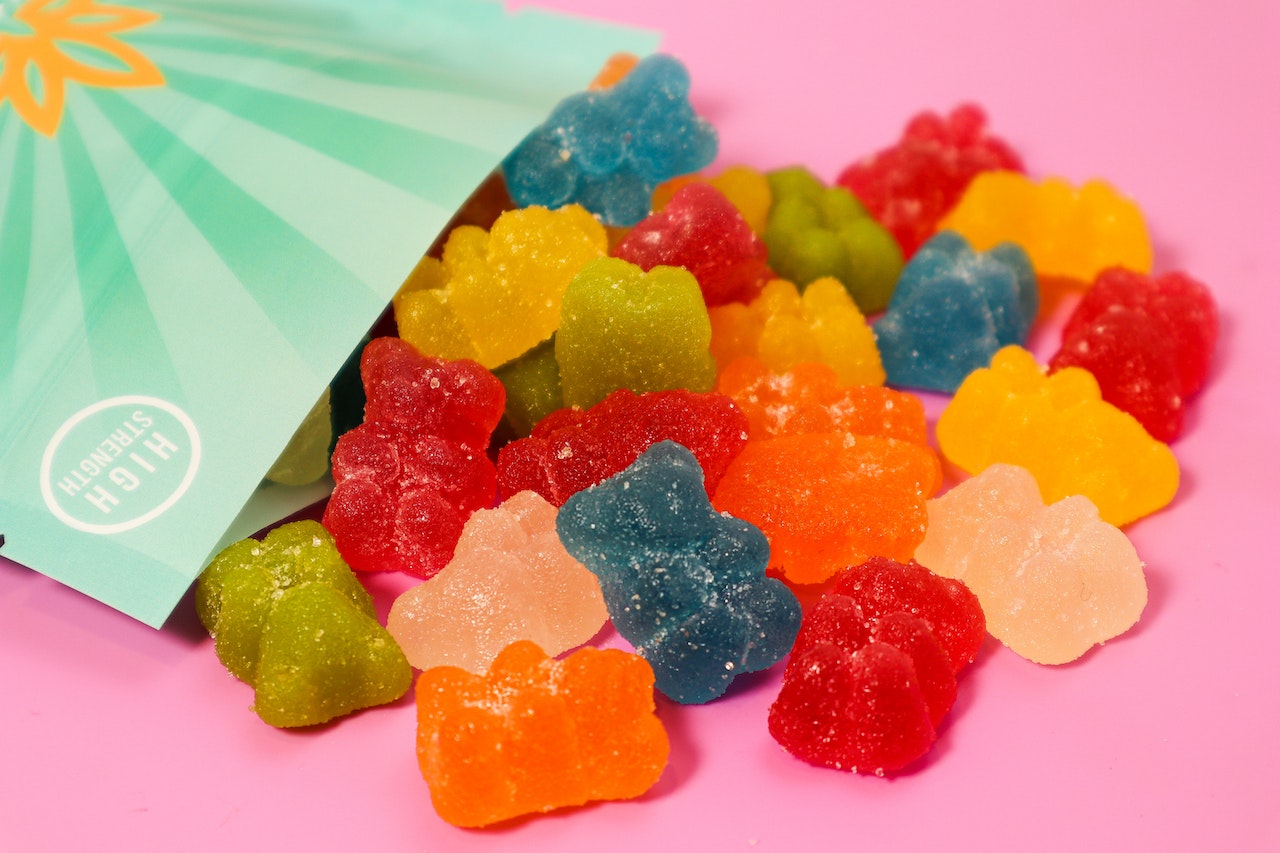 You may not be aware of all the differences between sativa vs indica edibles and you might wonder which is best for you. So, we've put together a simple guide with our top picks for each.
Sativa vs Indica Edibles

Feeling like you want to have a spark of creativity and energy? Or, would you like to feel deeply relaxed with reduced anxiety? How about a bit of both? 
If you're looking for edibles, it's important to know the differences between indica and sativa. This will make it easier to choose the right products and satisfy your needs. 

In this article, we will explain the effects of sativa vs indica edibles. Then we will give our top picks for each. 
Sativa Edible Effects
Sativa edible effects are similar to the effects of sativas across cannabis. This includes cannabis flower, vape pens, and wax. However, one benefit of using edibles is that their effects can last much longer. On average, these edibles last between 3-8 hours. 
Many people enjoy using sativas during the day. They have uplifting, euphoric, and energizing effects. Sativa varieties offer a cerebral high which has a positive effect on creativity. Furthermore, some sativa strains can increase focus and productivity. They also have several medical benefits. 
Some of the most common medical uses of sativa edibles are treating mood disorders. Sativa edibles are also used for treating ADHD. There are many other medical benefits of using sativa vs indica edibles. However, both serve different medical purposes.

Please consult your doctor before using cannabis for treatment. 
Indica Edible Effects
Indica edibles are popular for their deeply relaxing effects. As such, they are useful for treating anxiety, insomnia, and PTSD. Additionally, indica edibles are typically the best choice for autoimmune disorders. They have higher CBD content, which lowers inflammation and pain.  
Indica edibles are a favorite among many because they can make the body feel warm, buzzed, and pain-free. This is especially helpful for those struggling from pain. It can also quell nausea and increase appetite. As a result, these edibles can be very useful for those with cancer or other conditions.
For those looking for some of the effects of both sativa and indica, try hybrid edibles.
Best Selling Sativa vs Indica Edibles
Sativa Edibles
Lost Berry Farm Citrus Berry Chews 
These delicious edibles are from Kiva, an award-winning company. Citrus Berry Chews have tart and bright citrus flavors. They are infused with Blue City Diesel, making them an uplifting choice. These edibles are best for daytime use and act quickly. They contain live resin and 10mg of THC per serving. Also available in Tangerine Sunset.

Mango Wana Gummies
These highly-rated gummies have sweet mango and tropical flavors. They are perfect for those with a vegan, organic, or gluten-free diet. One of the unique benefits of these edibles is that they contain 30+ terpenes. Consequently, they give a potent cerebral high and moderate body buzz. Expect to feel euphoric, happy, and relaxed.  Each piece has 10mg of THC per serving.
Sour Watermelon Gummies by Heavy Hitters

These Sour Watermelon gummies don't disappoint. They taste like sweet and sour watermelon and they have a great texture. Also, they are perfect for those on strict diets, such as Kosher, gluten-free, and Keto. These fast-acting gummies give an uplifting, stimulating, and euphoric high. Some people also experience a boost in creativity and energy.
Indica Edibles

Blueberry Gummies by Wana
Many people enjoy these edibles for their tart and sweet taste. They are vegan, all-natural, and gluten-free. These gummies are also infused with terpenes for additional medical benefits. People typically feel relaxed, sleepy, and happy after use. Each edible has 10mg of THC. 
Lost Farm Blueberry X Chews by Kiva
These indica edibles are the result of the Blue Dream strain, live resin, and a range of terpenes. They have a juicy, sweet, and sour taste. These edibles are perfect for people on a plant-based diet. People tend to feel euphoric, giggly, and happy after use. Those with anxiety and depression might consider trying these edibles. Each Blueberry chew contains 10mg of THC.
Camino Wild Cherry Gummies by Kiva
These Wild Cherry gummies have an amazing taste and deliver a body buzz that soothes pain, anxiety, inflammation, and aches. They are a great option for use throughout the day because they don't cause couch lock. Each gummy has 5mg of THC and additional terpenes.
Need a medical card? Start the process here.
JANE Dispensary has two California dispensary locations, a Santa Rosa dispensary, and a Cotati Dispensary. Our knowledgeable cannabis consultants can answer questions about sativa and indica edibles. Reach out to us with any questions.
This article is for informational purposes and is not intended as medical advice. Please consult your doctor.
You May Also Like:
Best Edibles for Cancer Patients
Best Strains for Pain and Fatigue
Indica or Sativa for High Blood Pressure
Sources:
A Proper High, Healthline, I Heart Jane, Leafly, Medical News Today, Way of Leaf, Weedmaps
---