Best Edibles for Cancer Patients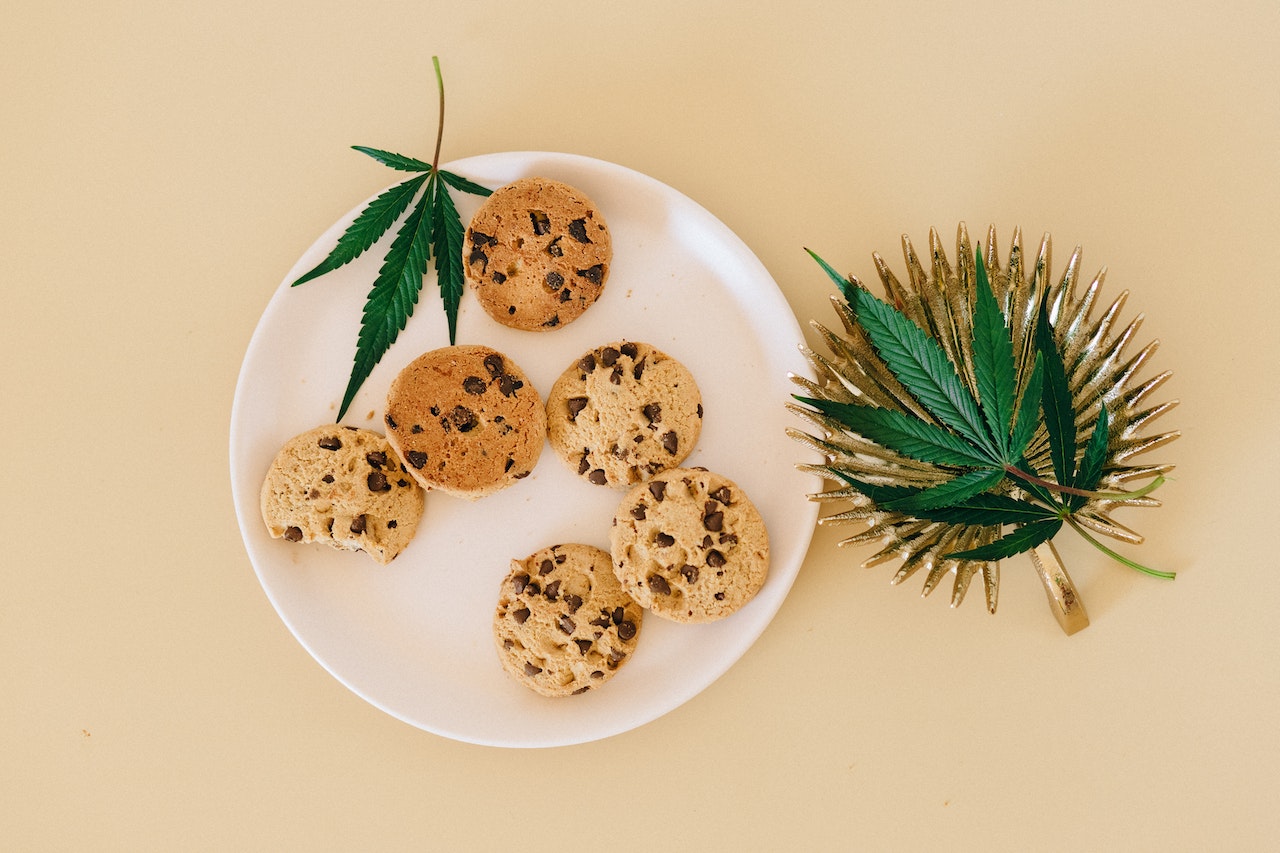 Edibles provide long-lasting relief for cancer patients. Read how cannabis helps to treat the symptoms of cancer, and what are the best edibles for cancer patients.
The Best Edibles for Cancer Patients
In the United States, an estimated 1.6 million people are diagnosed with cancer every year (CDC). Cancer and cancer treatments, such as chemotherapy, can cause many unpleasant symptoms. Some of them include neuropathy, fatigue, nausea, and weight loss. However, cannabis can soothe these symptoms. Consequently, it provides a better quality of life for many. 
Edibles are one of the most popular ways for cancer patients to use cannabis. Edibles offer long-lasting relief and can be used by most patients. In this article, we examine how cannabis mitigates cancer symptoms. Then we list and explain the best edibles for cancer patients. Lastly, we show you how to dose edibles safely and for the best effects.  
Cannabis and Cancer
Cannabis can alleviate many symptoms of cancer. It also has the ability to soothe pain and increase appetite. This leads to less weight loss, which helps cancer patients continue to fight their disease. In addition, certain strains of cannabis can increase energy. Those with cancer can also suffer from anxiety and depression, insomnia, and medical PTSD. Using cannabis can lessen these symptoms and make treatments more bearable.

Cannabis also has natural benefits. Research shows that consuming cannabis is equally as effective as taking anti-nausea medication (Everyday Health). Furthermore, studies have shown that patients who used cannabis needed less pain medication. The American Society for Clinical Oncology "found that the overwhelming majority of surveyed oncology providers believe that medical marijuana can help cancer patients" (Everyday Health). In short, cannabis has many beneficial effects for cancer patients. 
Many cancer patients cannot inhale cannabis due to disease progression. As a result, using edibles is a more effective way to treat symptoms. It can provide instant relief that is discrete.
Best Edibles for Cancer Patients

Kiva Lost Farm Blueberry Chews
Containing 10mg of THC per edible and infused with Blue Dream, this strain will leave you feeling blissfully calm, relaxed, and happy. This edible tastes delicious too. It tastes like blueberries dipped in sugar!

Heavy Hitters Watermelon Sparks Gummies
These delectable sativa-dominant edibles will energize you and give a sense of euphoric calm. They are very potent containing 20mg of THC each, so start low and slow.
Kiva Midnight Blueberry or Wild Berry Camino Gummies
Perfect for erasing anxiety and ensuring a peaceful night's sleep. These edibles are very beneficial for pain. They have a 5:1 ratio and are infused with CBN.
Mango or Sour Blood Orange Wana Edibles
Wana delivers high quality edibles in both Mango and Sour Blood Orange flavors. The Mango gummies are a potent sativa with 10mg of THC each. They provide uplifting, energetic, and euphoric effects. The Sour Blood Orange edibles are sativa and even stronger with 30mg THC per edible. These are known for their uplifting and motivating effects. Expect a burst of energy, creativity, and productivity.
Terra Blueberry Milk Chocolate Bites
These are Kiva's best selling products in California and won 3 awards for Best Edibles (2017). These promote relaxation, euphoria, and an initial boost of energy.
How to Dose Edibles
Finding your ideal dosage doesn't have to be difficult. The best way to start is low and slow. Start with a very small amount of cannabis and gradually increase to your desired level. Cannabis consultants at JANE can answer your questions about how to dose edibles. Dosing depends on a number of factors, including weight, metabolism, and type of edibles. 
Types of Edibles and Their Effects
There are a large variety of edibles that can treat cancer symptoms. Some are fast-acting and only last a few hours. Others can take an hour or two before providing benefits but last up to 8 hours. 
Fast Acting Edibles
For those suffering from nausea or pain, using fast-acting edibles may be best. These edibles include lollipops, gummies, hard candy, sprays, and mints. Because they dissolve in your mouth, effects should be noticeable fairly quickly. The effects tend to wear off in 2-3 hours. These types of edibles are best for immediate relief. They are also often used first thing in the morning.
Second Fastest Acting Edibles
The second fastest acting edibles are ones that partially dissolve in the mouth. They include gummies, chocolate bars, and infused drinks. These must be also processed by the stomach. As a result, they give respite from symptoms in approximately 30 minutes and last 4-5 hours. 
Slowest Acting Edibles
The slowest acting edibles are useful because their effects last the longest. These edibles include cookies, chips, and candy. This type of edible must be processed in the stomach, and so it can take 1-2 hours to notice the effects. However, it alleviates symptoms for up to 6-8 hours. 
You can mix and match edibles for the best effects as well. Taking a fast acting edible in the morning, and then a slow-acting edible a few hours later can provide effects all day. Try different combinations for the best effect. But as a word of caution, go slowly. You don't want to overdo it. Check out our dosing chart for more information.
Final Words
Cannabis is an alternative way to treat the symptoms of cancer. Although it is not a cure, it can improve quality of life. Please consult a doctor before using cannabis for cancer.
JANE Dispensary can answer questions about the best edibles for cancer. View our Santa Rosa menu or our Cotati menu. Speak with our cannabis consultants at our Santa Rosa Dispensary or Cotati Dispensary to find out which products may work best for your symptoms or shop in our online dispensary.
Need a medical card? Get your medical card online in three easy steps here. Click to start the process.
*This article is not intended as medical advice. Please consult a doctor.
You May Also Like:
Best Strains for Pain and Fatigue
---