CBD Vape Pens for Anxiety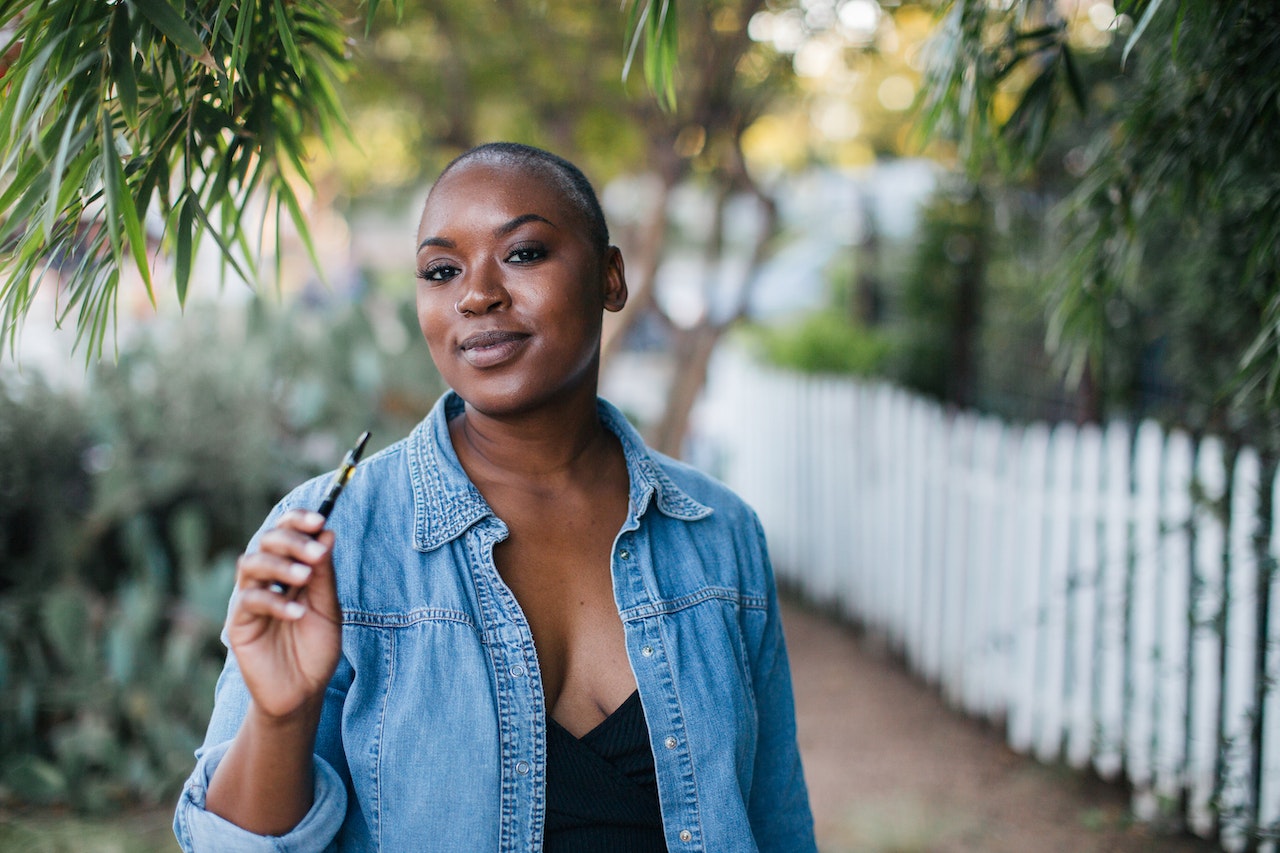 Anxiety is one of the most common mental health conditions in the United States. In fact, over 40 million adults have this disorder. There are various treatments for anxiety, including CBD. Read to learn about CBD vape pens for anxiety.
CBD Vape Pens for Anxiety

For some people, anxiety consists of regular everyday stresses. Some of them include driving in traffic, a difficult work environment or hard family situations. However, for others, anxiety is a pervasive condition that affects a person's ability to function. Certain disorders, such as generalized anxiety or PTSD, can cause disability. Luckily, CBD vape pens for anxiety offer a new way to treat its symptoms. 
In this article, we will examine what anxiety is and its symptoms. Then we will explain the benefits of CBD vape pens for anxiety and list the best CBD cartridges.


What is Anxiety?
Anxiety consists of feelings of dread, fear, and apprehension. It also causes physical symptoms that are uncomfortable. People with anxiety disorders tend to experience a rapid heartbeat, nausea, and increased sweating. In addition, some people have a sense of impending doom, trouble concentrating, and rapid breathing. These are some of the most common symptoms of anxiety. They can also present themselves in different ways. 
It should be noted that there is a difference between anxiety and anxiety disorders. Those with anxiety disorders tend to have much more severe symptoms. It can manifest itself in insomnia, nightmares, and difficulty being around other people. Luckily, cannabis and CBD can soothe the symptoms of anxiety. In particular, CBD vape pens offer an easy way to treat these symptoms.
Benefits of CBD Vape Pens for Anxiety
Many people have been turning to vape pens as a way to consume CBD concentrate. They have become very popular and are found everywhere. A CBD vape pen is a handheld device filled with premium CBD cartridges. These cartridges are filled with either cannabis or CBD concentrate. Users report feeling an improvement in mood and experience less anxiety symptoms. Another positive outcome of using a CBD vape pen is that they have a higher bio-availability. This means it's more effective to use a vape pen than other ways of consuming cannabis or CBD. Vape pens deliver fast, potent, relief from anxiety symptoms. 
Vape pens are also incredibly portable. Since they are operated using a battery, they can be taken anywhere. They fit easily into purses, bags, or anywhere you would like to store them. Furthermore, you can purchase a disposable vape pen or CBD vape kit. The CBD vape kit allows you to simply refill the cartridges when they run out. Otherwise, you can repurchase a disposable vape pen when the cartridge runs out. Whichever type of pen you choose, it gives you the freedom to treat your anxiety anywhere. 
Another benefit to using a CBD vape pen is that they vaporize cannabis, rather than burning it. This makes for a smoother experience, without needing to cough. Additionally, vape pens do not expel the aroma of cannabis. This allows for discrete use, which is a major benefit for most. Just be sure to only use cannabis where legal.
As a result, many people prefer vape pens to traditional ways of using cannabis. 
CBD vape pens offer effective, discreet, and portable ways to treat the symptoms of anxiety. 
The Best CBD Cartridges
To obtain maximum benefits, it's important to know how to choose the best CBD cartridges. These cartridges are filled with premium CBD concentrate and easily fit into your vape pen. 
The best CBD cartridges will include full spectrum CBD. This type contains both CBD and small amounts of THC—usually less than 3%. Although it contains THC, it will not make the user feel altered. Instead, it delivers the most potent anxiety relief. Make sure to read the label for the amount of CBD vs THC the product contains.
Lastly, make sure to choose reputable brands. Buy from brands that have 3rd party reports to ensure the quality of the product. Alternatively, ask your cannabis consultant at your local dispensary for the best CBD cartridges available. This ensures you get the maximum benefits for your symptoms. 
Vape pens for anxiety are a newer way to treat the symptoms of anxiety. They have numerous benefits and give you a better quality of life. JANE Dispensary can answer any questions about CBD vape pens for anxiety, and the best products for you. Please reach out to us with any questions. 
JANE Dispensary has two California locations, a Santa Rosa Dispensary and a Cotati Dispensary. Shop our online dispensary with in-store pickup or delivery.
Note: This article is for informational purposes only. It is not intended as medical advice. Please consult your physician.
You May Also Like:
Edibles for Anxiety and Depression
Sativa or Indica for Biopolar Disorder
Best Strains for High Tolerance
Sources: 
---