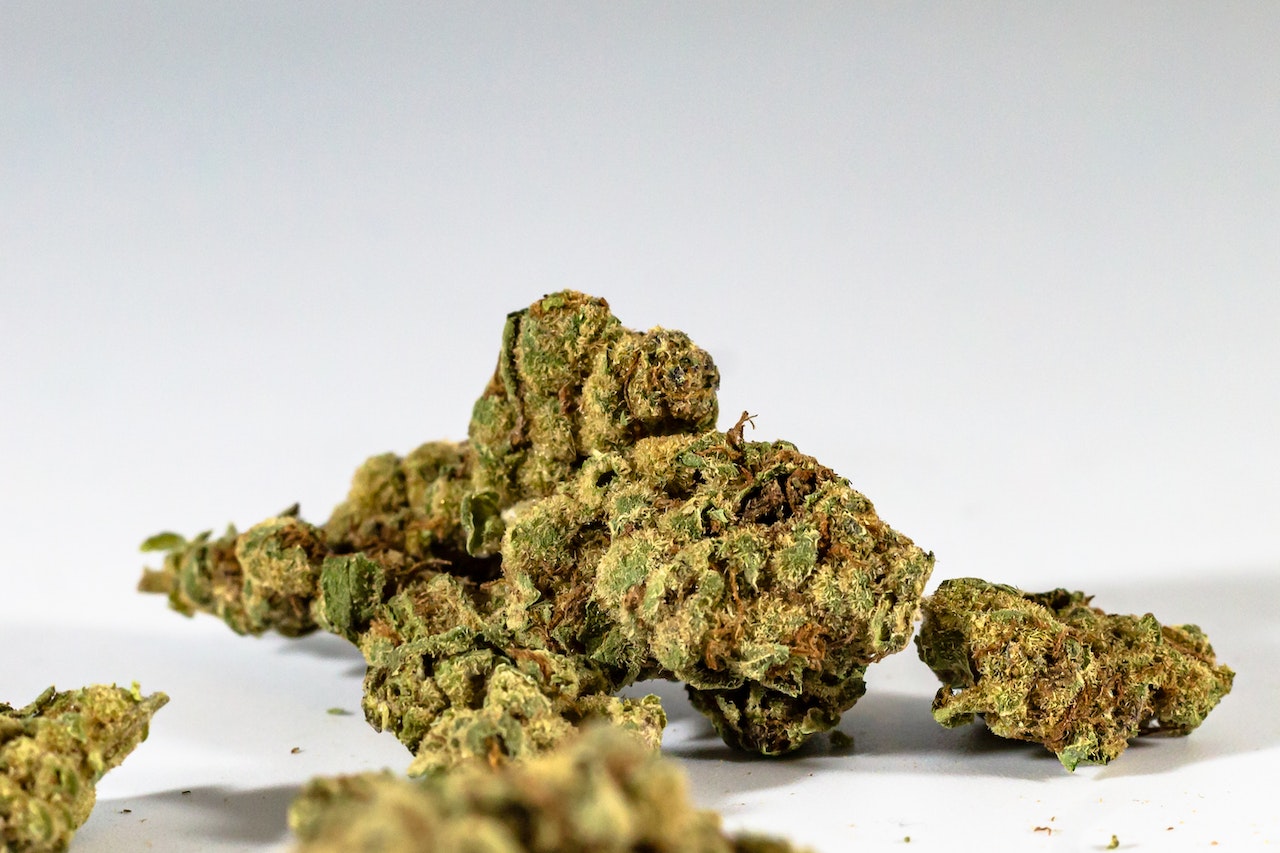 Durban Poison is a pure sativa that originated from native African cannabis strains grown near Durban. Known for its powerful psychoactive effects, this strain packs a wicked punch that many enjoy.
Durban Poison Strain Basics
The average THC content is 21%.

The average CBD content is under 1%.

It's a potent sativa strain known for its high resin content.

This strain is most commonly used for

stress

relief,

anxiety and depression

. It is also a go-to strain for relieving

PTSD

symptoms.

Terpinolene, myrcene, and ocimene make up the dominant Durban Poison terpene profile.
How to Identify It
Durban Poison can be identified by its medium to large dense green buds, and abundance of milky white sticky trichomes.

Durban Poison Strain Effects
The best Durban Poison strains are known for inducing an energetic, uplifting, and focused high. In fact, it is sometimes considered the cannabis equivalent of espresso. The effects are dynamic and mostly cerebral in nature.

What You Can Expect
Durban Poison is a great wake-and-bake strain. In fact, it's the perfect strain to microdose

, and can help keep you on task throughout your day.

The taste of the Durban Poison strain is sweet licorice and pine.

The smoke from this strain is strong, thick, and lung-expanding.

This strain is noted as being extremely helpful for sparking

creativity

.

If you struggle with social anxiety, you may find that Durban Poison helps you feel more relaxed, chatty, and open to new social experiences. 

Due to its intense psychoactive nature, if taken in excess, you could be more prone to experiencing negative side effects. These can include paranoia, intense anxiety, and the jitters.
Growing Durban Poison
Durban Poison is highly recommended for new growers. It's a hardy, time-tested, and easy-to-grow strain that flowers quickly.

This strain grows best in semi-humid environments that remain between 72-80 degrees. 

The flowering time is 7-9 weeks.

Durban Poison can grow up to 12 feet high and produces a higher-than-average yield.

Due to its high resin content, Durban Poison is arguably one of the best strains for producing

concentrates

.
Similar Strains 
If you love Durban Poison, you may also like these hybrid strains:
Thin Mint- This amazing hybrid strain is the result of crossing Durban Poison with the OG Kush, and is a phenotype for the legendary Girl Scout Cookie strain. If you are looking for a full-body high, this is your strain. Thin Mint is commonly used for pain, nausea, and insomnia. 
Platinum Cookies- This cup-winning hybrid is also known as Platinum Girl Scout Cookies. It's the result of crossing Durban Poison, OG Kush, and an unknown third strain. Its aroma is a blend of berries, candy, and spice. This potent strain is perfect for soothing whatever physical and mood-related issues you can throw at it.
Where to Purchase
You can buy Durban Poison from our Santa Rosa Dispensary here. Need a medical card? Start the process here.
JANE Dispensary offers an online dispensary menu with pickup and delivery options. Or, shop in one of our two beautiful California locations. We have a Santa Rosa Dispensary and a Cotati Dispensary.

*This article is not intended as medical advice but for informational purposes only. Please consult a doctor.
You May Also Like:
Best Strains for High Tolerance

Sources: www.leafly.com; www.wikileaf.com
---