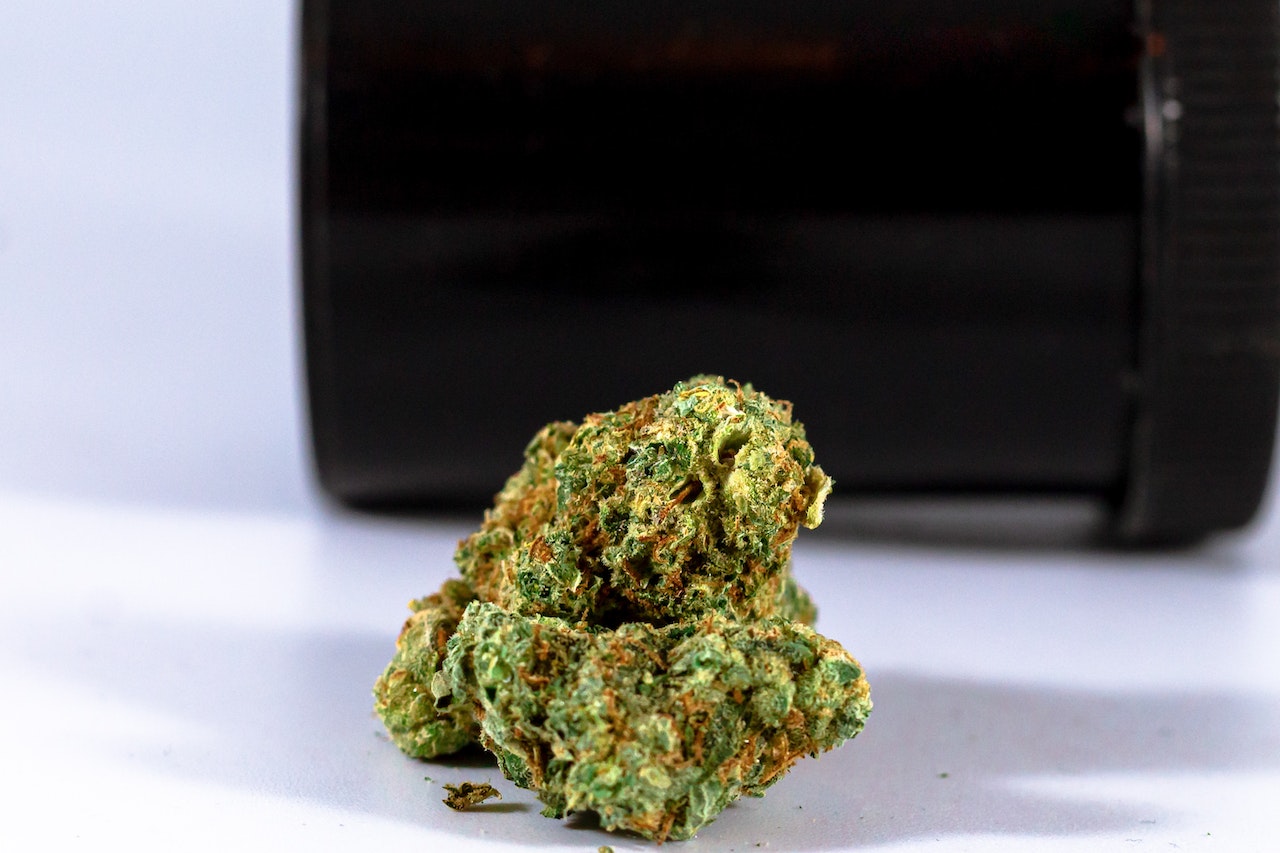 Pineapple Express Strain
Pineapple Express is a sativa-dominant hybrid strain created by crossing Trainwreck with Hawaiian. It's a favorite amongst cannabis lovers and for good reason. Not only is it a high-THC strain, but it's one of the best wake-and-bake strains. If you're looking for a strain that consistently delivers any time of the day, give the Pineapple Express strain a try.
Pineapple Express Strain Info
The average THC content is between 18-25%.

The average CBD content is around 1%.

This strain is most commonly used for anxiety, stress, and depression. 

The dominant Pineapple Express strain terpenes include

myrcene

, caryophyllene, and

pinene

. 

How to Identify the Strain 
Pineapple Express buds are curly and dense with dark green foliage and bright, "fiery" amber-colored hairs.

Pineapple Express Strain Effects
This strain delivers a very cerebral, energetic high. You can expect to be uplifted, talkative, creative, and aware. This strain is known to melt away anxiety and balance your mood. It's a daytime strain often used by musicians, artists, and those looking for inspiration.    

What You Can Expect
Effects from this strain hit quickly, and some people experience mild, short-lived dizziness as a result.  

The aromatic profile is spicy and woody with sour pineapple undertones.

Despite Pineapple Express being more cerebral in its effects, users can still expect to experience a body buzz to varying degrees. 

Because this strain allows users to still be productive, it's widely used as a daytime strain for people who live with chronic pain.

Users can expect this strain to calm their busy minds, allowing them to focus and find clarity when they need it most.

If you're new to cannabis, this is a strain you will want to take it easy with. If taken in large quantities, headaches, dizziness, and paranoia are side effects you're most likely to experience.

Pineapple Express Strain Grow Info
Pineapple Express is moderately difficult to grow, and not the best option for beginners. This strain is often grown using a method called "supercropping," which increases potency and yield. 

Pineapple Express strain flowering time is short, at only 7-8 weeks.

The Pineapple Express strain yield is higher than average under normal growing conditions.
Strains Similar to Pineapple Express 
If you like the energetic and mind-calming effects you get from Pineapple Express, you may also like some of these popular strains:
Pineapple OG- Pineapple OG, aka Pineapple OG Kush, is a 70% sativa-dominant hybrid strain and is thought to be a cross between Pineapple Express and an unknown OG Kush hybrid. This strain is relatively hard to find, but worth every penny. Like its parent strain, Pineapple Express, you can expect an uplifting, focused, and energetic high. 
Chemdawg- This legendary strain has created some of the most well-known cannabis strains on the market, including Sour Diesel and OG Kush. Chemdawg is known for its very distinct diesel-like aroma and for its energetic, uplifting high. It's another strain that is great to use any time of the day.
Sour Diesel- Sour Diesel is a sativa strain bred from crossing Chemdawg and Super Skunk. It's widely known for inducing a dreamy, energizing cerebral high. This strain is widely used for stress, depression, and pain. 
Blue Dream- This classic, well-known sativa-dominant hybrid is the result of crossing Blueberry and Haze. It's not only uplifting, but it produces full-body relaxation and pain relief that's hard to beat. If you're looking for pain and stress relief, the Blue Dream strain is one of the best on the market.

Where to Purchase
You can buy Pineapple Express strain cartridges and other products from our Santa Rosa Dispensary here or our Cotati Dispensary here. Need a medical card? Start the process here.
JANE Dispensary offers an online dispensary menu with pickup and delivery options. Alternatively, you can visit one of our two beautiful locations, our Santa Rosa Dispensary and our  Cotati Dispensary.
*This article is not intended to serve as medical advice and is for informational purposes only. Please consult a doctor.
You May Also Like:
Best Strains for ADHD and Anxiety
Sources: 
www.leafly.com
;
www.wikileaf.com
---