Discover the Cleanest Hit: Electric Bongs Revolutionize Smoking Flower with Hitoki at JANE Dispensary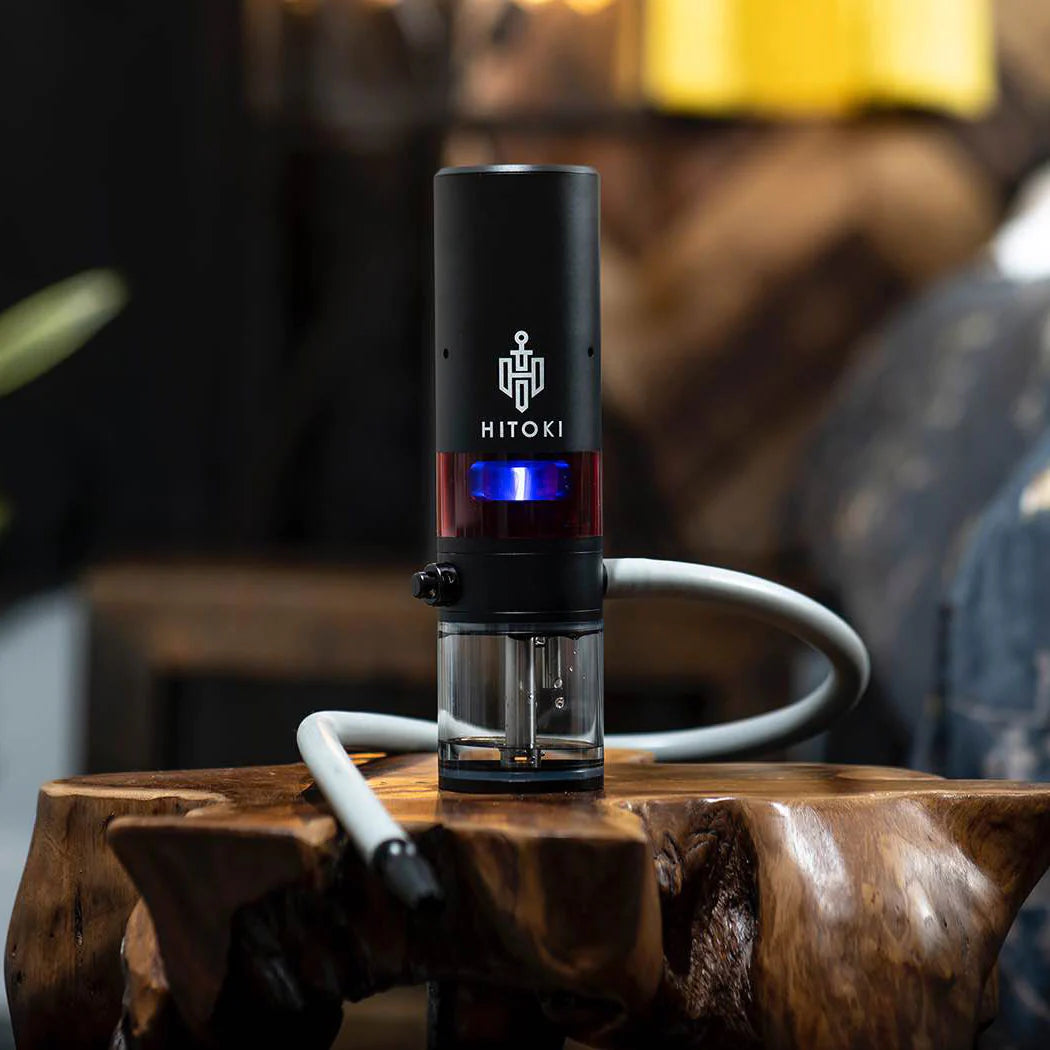 In the quest for cleaner, more innovative ways to enjoy cannabis, electric bongs are leading the charge, and Hitoki is at the forefront of this revolution. If you've been keeping tabs on the hottest trends, you know that electric bongs, especially those wielding laser technology, are making a splash for their efficiency and purity. Dive into why Hitoki's offerings might just be the high-tech future your sessions need, with all paths leading to JANE Dispensary's Hitoki selection.
Electric Bongs: Your Safest Bet for a Clean Smoke 💨
No Combustion, No Problem:
Burning flower in traditional ways can introduce unwanted byproducts. Electric bongs change the game by heating your herb just right, eliminating combustion and offering a cleaner toke.
Are They Safe, Though?:
Safety first, right? You bet. Electric bongs like Hitoki's are not only safe, but they also provide a controlled environment for heating your flower, giving you the perfect hit every time without the toxins that come from traditional combustion methods.
Hitoki Laser Bongs: Next-Level Purity 🌿
Laser Precision for the Win:
With the laser technology in Hitoki's bongs, you're looking at the purest way to smoke in 2022 (and beyond). These high-tech beauties, such as the Hitoki Trident and Saber, use a concentrated beam of light to heat your herb, ensuring that you get nothing but the cleanest, most flavorful draws.
Eco-Friendly and Clean:
Hitoki's electric laser bongs promise a green smoke, quite literally. By ditching butane and lighters, you're not just treating yourself to a purer puff; you're also being kind to Mother Earth.
Nick Diaz x Hitoki: A Knockout Collaboration
Hitoki, renowned for revolutionizing the electric bong market with their cutting-edge laser combustion technology, has now stepped into the spotlight with the iconic fighter Nick Diaz. Introducing the Nick Diaz 209 Hitoki Collector's Edition Trident Laser, this collaboration is a powerful homage to Diaz's influence as a relentless athlete and cannabis advocate. This partnership not only showcases a shared commitment to advancing cannabis culture but also commemorates Diaz's roots in Stockton, California, spotlighting his advocacy for the cannabis movement. The limited edition Trident Laser embodies the pinnacle of sophistication and clean consumption in the realm of smoking devices.
As an exclusive offering, JANE Dispensary proudly stands as the only retailer in California where this innovative electric bong is available. JANE's commitment to providing top-tier, innovative products aligns seamlessly with Hitoki's mission, making it the perfect home for this unique collaboration.
Where to Shop the Revolutionary Hitoki Line
🛒
Ready to join the electric revolution? JANE Dispensary is your go-to. Whether you're a tech-savvy smoker or a health-conscious enthusiast, find out why Hitoki's latest laser tech is the newest, cleanest way to smoke. Visit us in Cotati or shop our online collection to get your hands on the innovative Hitoki lineup, including the Trident and Saber.
As the smoke clears on outdated methods, electric bongs stand out as the future-forward choice for cannabis connoisseurs. Hitoki is redefining the smoking landscape with devices that are safe, eco-friendly, and deliver a premium, clean smoking experience. For the cleanest hit, the latest gear, and a laser precision experience, check out JANE Dispensary's Hitoki collection and elevate your smoke sessions to stratospheric heights. See you there! 🚀🌿
SHOP JANE COTATI
---