Cannabis dispensary eyes new market with expansion into eastern Santa Rosa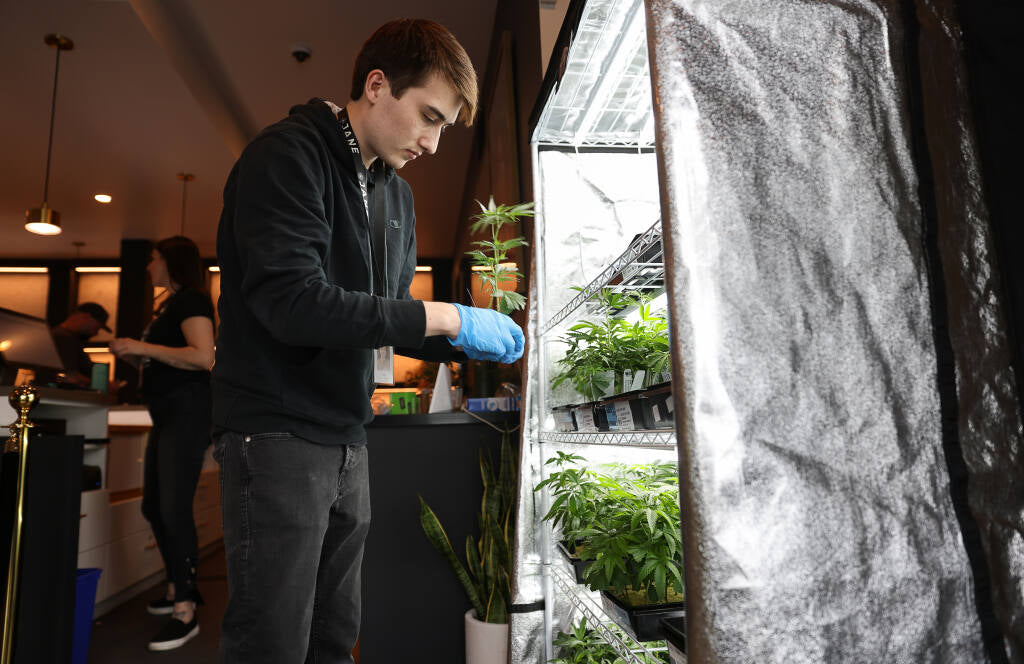 Jane Dispensary hopes to reach a wider market in eastern Santa Rosa where there are few other dispensaries.
A local marijuana dispensary is seeking to expand its footprint into eastern Santa Rosa with a new location.
Jane Dispensary, which has a shop on Armory Road near Santa Rosa Junior College, plans to open a second Santa Rosa location in a vacant 2000-square-foot commercial space on Highway 12 just east of Brush Creek Trail.
The company is seeking a conditional use permit to operate a cannabis retail shop that sells marijuana for medical and recreational use. The company also proposes to offer delivery services.
The Planning Commission will consider the application during its Thursday meeting that begins at 4:30 p.m.
Planning and Economic Development staff have recommended the commission approve the permit as the dispensary meets all local requirements, has provided a security plan and is not near a school or another dispensary.
Jane Dispensary brands itself as a "cannabis boutique" that provides a personal shopping experience in a modern setting to customers. The company focuses on educating clients about the various uses of marijuana, particularly the medicinal benefits.
Image Credit:
Matt Blackburn pulls marijuana plants for a customer at Jane Dispensary in Santa Rosa on Wednesday, April 20, 2022. (Christopher Chung/ The Press Democrat)
---